back
Explore Hawaii, Maui
throughout the year
Explore the Hawaiian island of Maui with our itinerary (e-book), which will offer you much more than an ordinary travel guide:
Learn to surf or try to stand-up paddle. It is impossible not to encounter honu, the beautiful sea turtles.
Conquer the world's largest difference in altitude by car (from zero to 3,055 m above sea level, i.e. 10,023 ft) on an asphalt road within the shortest distance (60 km, i.e. 37 miles) without the need for stopping, up to the very top of Haleakala volcano, where you can watch the fantastic sunrise from.
Snorkel at the foot of the volcanic crater in the Pacific Ocean and during winter months greet the migrating whales from Alaska.

Take an adventurous road trip along the island coast, enjoy the fantastic views, lush volcanic hills and beautiful beaches.
Hike through a bamboo forest to majestic waterfalls.
Visit an authentic Hawaiian "luau", experience the traditional dance and taste local specialities.
Drive along the winding road to Hana, take a dip in waterfalls and have a fresh coconut to replenish your energy.
You can open the itinerary in any application for reading e-books in EPUB format, e.g. in Apple Books. The text automatically adjusts to the screen size.
Our itinerary includes:
Detailed and very exact recommendation of places to stay on each of the four main islands, from which you can choose the right accommodation in Maui for any number of nights. We always select recommended accommodation with emphasis on strategic location so that you can get to different parts of the island while being as close as possible to one of the beaches. You can always choose from several accommodations.
Information about international flight tickets (as well as inter-island flights if you weren't going to Maui only).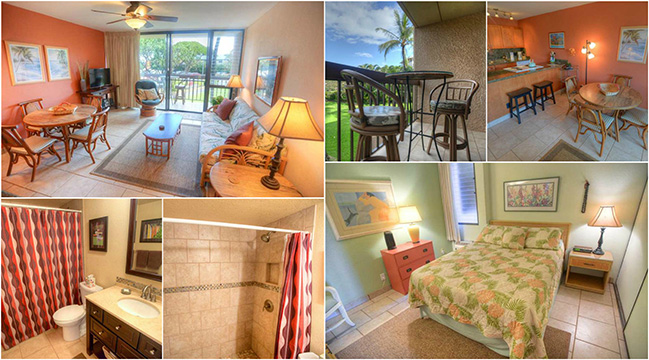 Details about formalities necessary for the purpose of your travel - passport, visa-free registration for entry to the U.S., driving license.
Recommended car rental, including the most favorable vehicle category and rental conditions.
Complete and very detailed program of your entire trip in Hawaii with lots of useful information, structurally organized by days, from which you simply choose the part about Maui, unless you go to other Hawaiian islands.
Recommendation of various local activities and trips with exact routes (information on distance also in time and always with a respective link to Google Maps).

Recommended local restaurants.
Practical tips related to driving, local customs and language, health and safety, as well as local weather.
Links you can click on in order to directy book any of the recommended services for reasonable prices and to obtain further detailed information.
Just an island?

Make it your journey and your experience. Your adventure!